We are thrilled to share the news that Achievion Solutions has achieved a remarkable milestone by being named among the "Top 10 Commercial Real Estate Solutions Providers in 2023," an accolade proudly presented by PropTech Outlook. This prestigious recognition serves as a resounding affirmation of Achievion's unwavering dedication to pioneering innovation, upholding excellence, and driving transformative change in the realm of commercial real estate.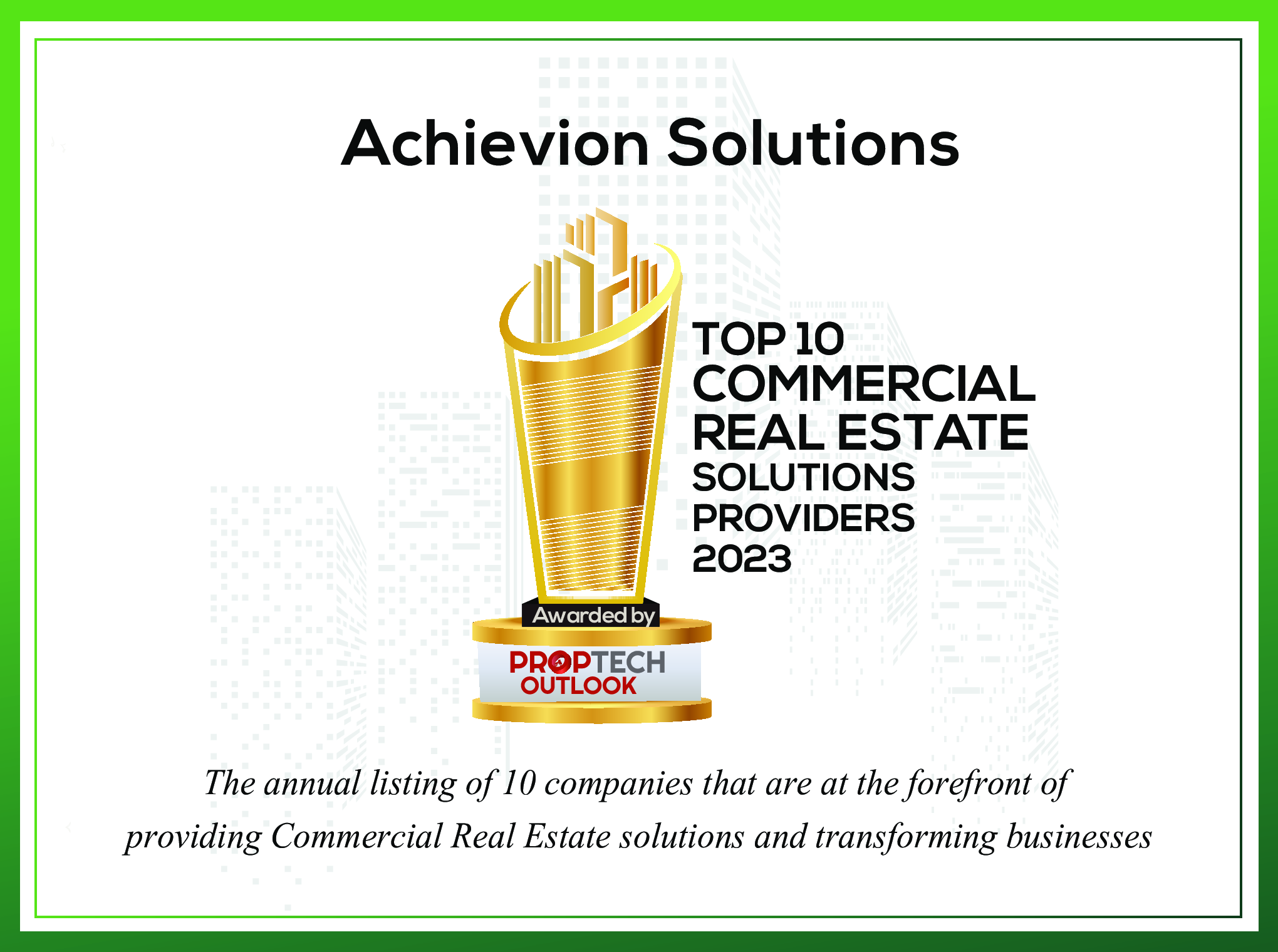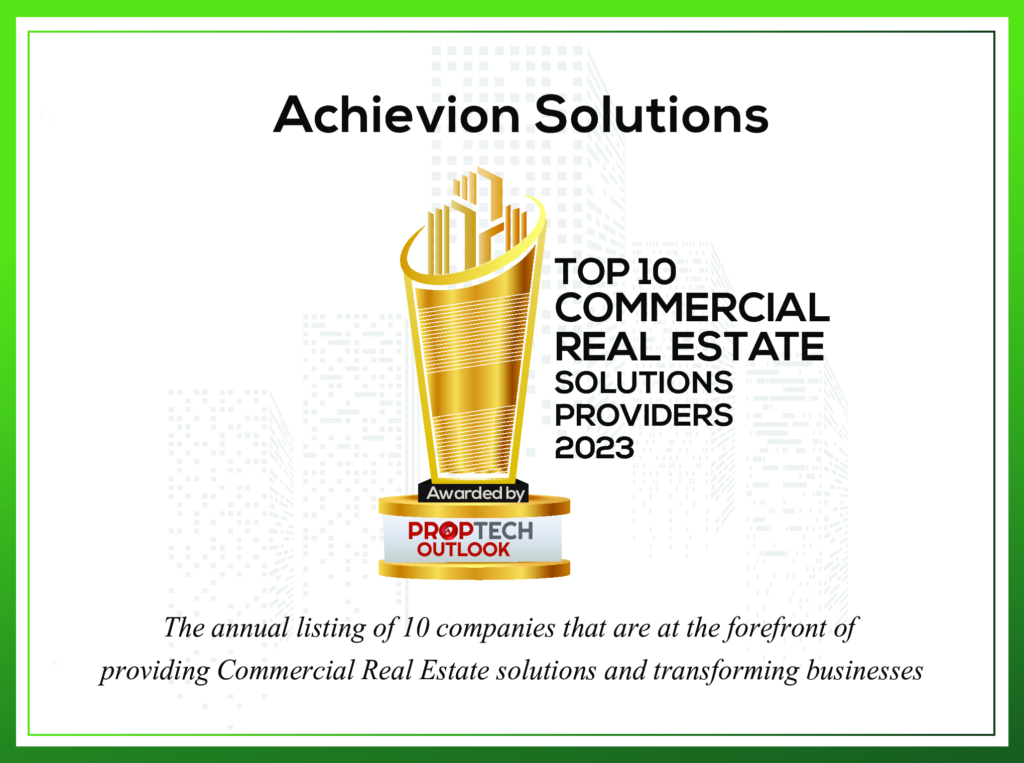 The significance of this award is not merely a testament to our company's accomplishments, but also a reflection of our unrelenting commitment to pushing boundaries and reshaping the landscape of the commercial real estate industry. This acknowledgment serves as a compelling testament to the exceptional adaptability of AI within the commercial real estate industry.
Our AI-powered solutions improve investment analysis through risk assessment and customized opportunity alerts, optimize portfolios by identifying underperforming properties, and predict loan defaults through comprehensive historical data analysis. Check out our Commercial Real Estate solutions page for more details.
We extend our heartfelt gratitude to PropTech Outlook for this honor and to our clients for their unwavering trust and partnership. This award is a reflection of the collaborative spirit that drives our journey toward transformative innovation. As we celebrate this achievement, we also recognize the responsibility it brings — to persistently explore new horizons, fostering innovation, and delivering solutions that empower businesses to thrive in an ever-changing landscape.
In conclusion
Being named among the "Top 10 Commercial Real Estate Solutions Providers in 2023" by PropTech Outlook is not just a milestone; it's a testament to our vision, dedication, and the extraordinary capabilities of our team. We look forward to a future that is replete with innovation, collaboration, and the pursuit of excellence as we continue to redefine what's possible in the world of commercial real estate solutions.