The Northern Virginia Technology Council (NVTC) is the voice of technology in Northern Virginia and the Greater Washington region, representing a diverse and thriving technology ecosystem. As the largest technology council in the nation, NVTC serves about 1,000 companies and organizations, including businesses from all sectors of the technology industry, service providers, universities, foreign embassies, non-profit organizations and government agencies. Through its member companies, NVTC represents about 300,000 employees in the region.
Understanding the momentum that Artificial Intelligence is gaining across all industries, NVTC organized its first conference dedicated purely to AI technology and its impact – Impact AI 2019. This event showcased companies in the Greater DC region that are making inroads in the advancement of technology around Artificial Intelligence and specifically Machine Learning, Natural Language Processing, and Robotics.
Achievion Solutions has been invited to join the conference and present our AI expertise as part of the Integrating AI in Smart Cities panel. Forbes has called Smart Cities the new Platform Revolution. Approximately 50% of the world's population now lives in urban areas. Those citizens are mobile-enabled, digitally-savvy and expect a higher level of service from government and their commercial providers. The panel focused on exploring the emerging integration of AI into the Smart City model.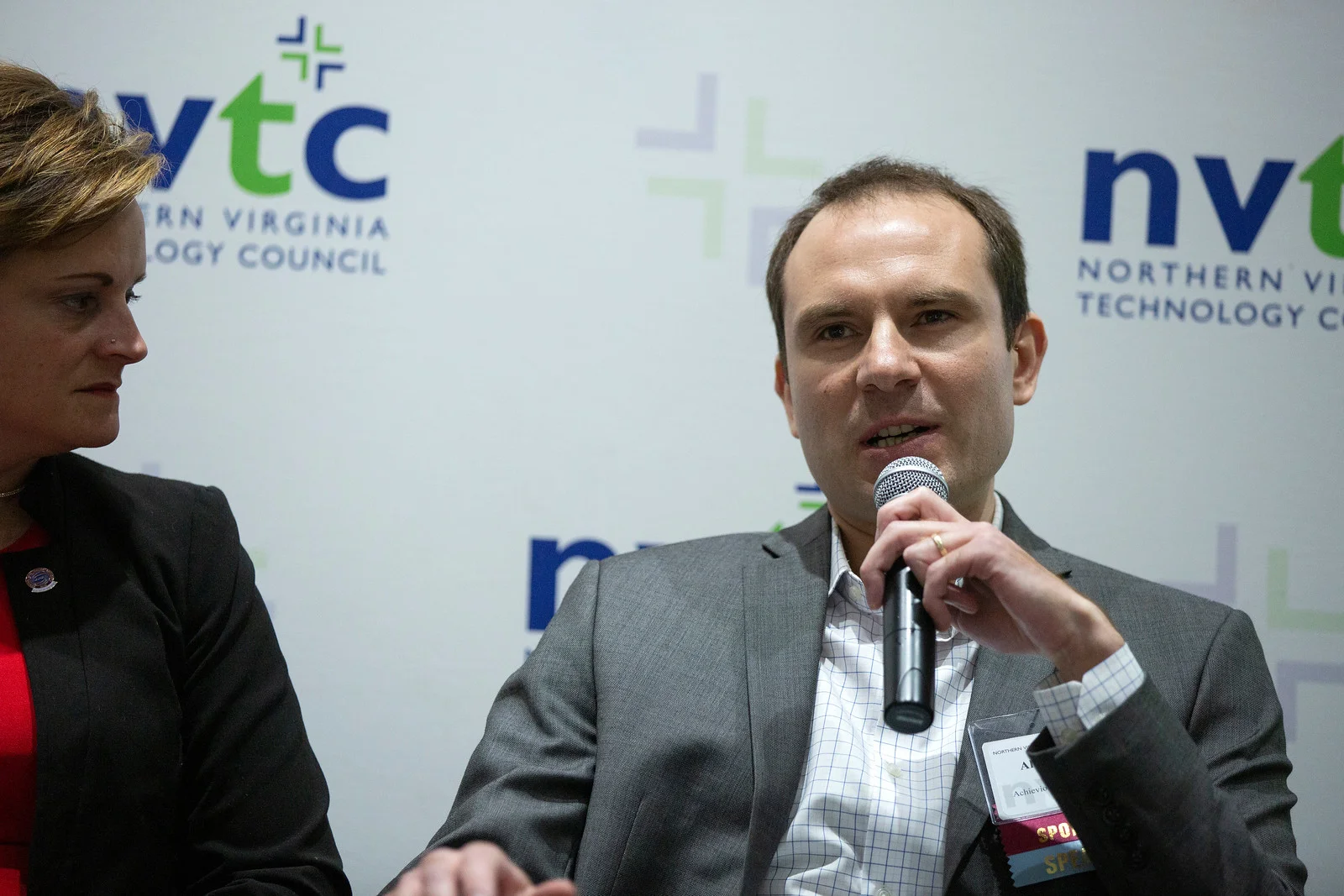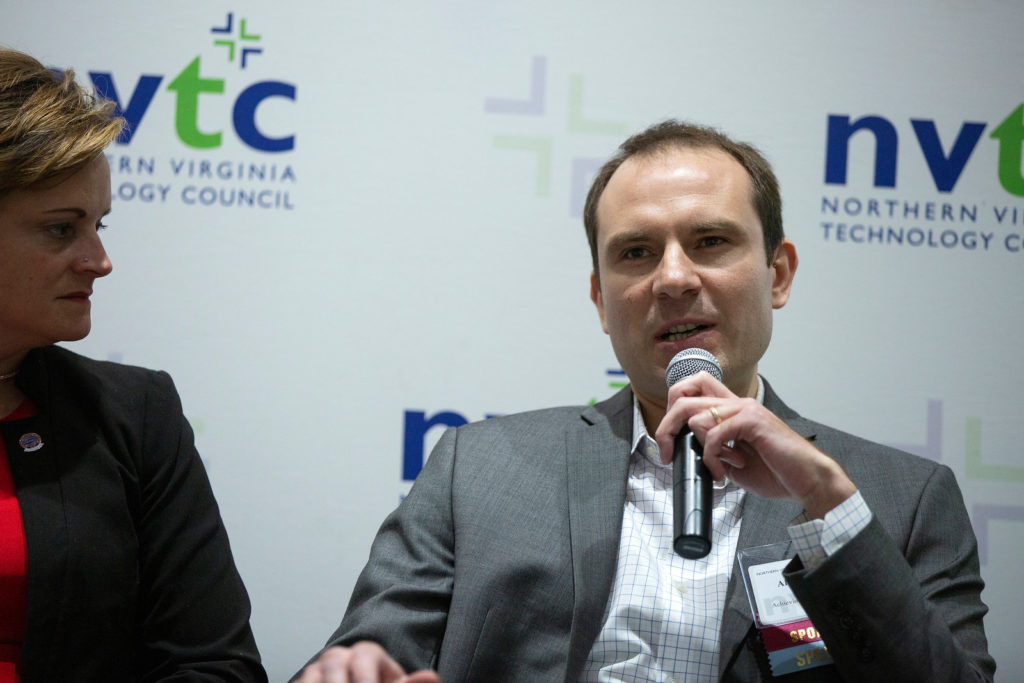 Our CEO, Alex Jacome, participated in the conference along with representatives from Google, Microsoft, Appian, Accenture and many others. As part of the Smart City discussion panel, he went over the Smart City concept evolution and explained the benefits the AI technology could bring to empowering the Smart Cities of the future. Brief outline of the topics Alex covered at the panel is listed below.
Smart City technology evolution
AI components for powering Smart Cities

Computer vision
NLP
Forecasting

Similarities and parallels between human intelligence and artificial intelligence
How can AI help enable Smart City infrastructure?
Smart City technology implementation platforms
Smart City use cases from around the world
Risks and concerns associated with applied AI
Following the conference, Achievion team has put together an article dedicated to the subject of AI use cases for the Smart City infrastructure.